Where: SAE Creative Media Institute
Tools: Adobe Illustrator, Adobe InDesign, Adobe Photoshop, Photography
Purpose: Mood : Food is a student project by Bridget & Sophie that showcases recipes from a fresh perspective. It encourages decision-making in the kitchen to revolve around the users current mood.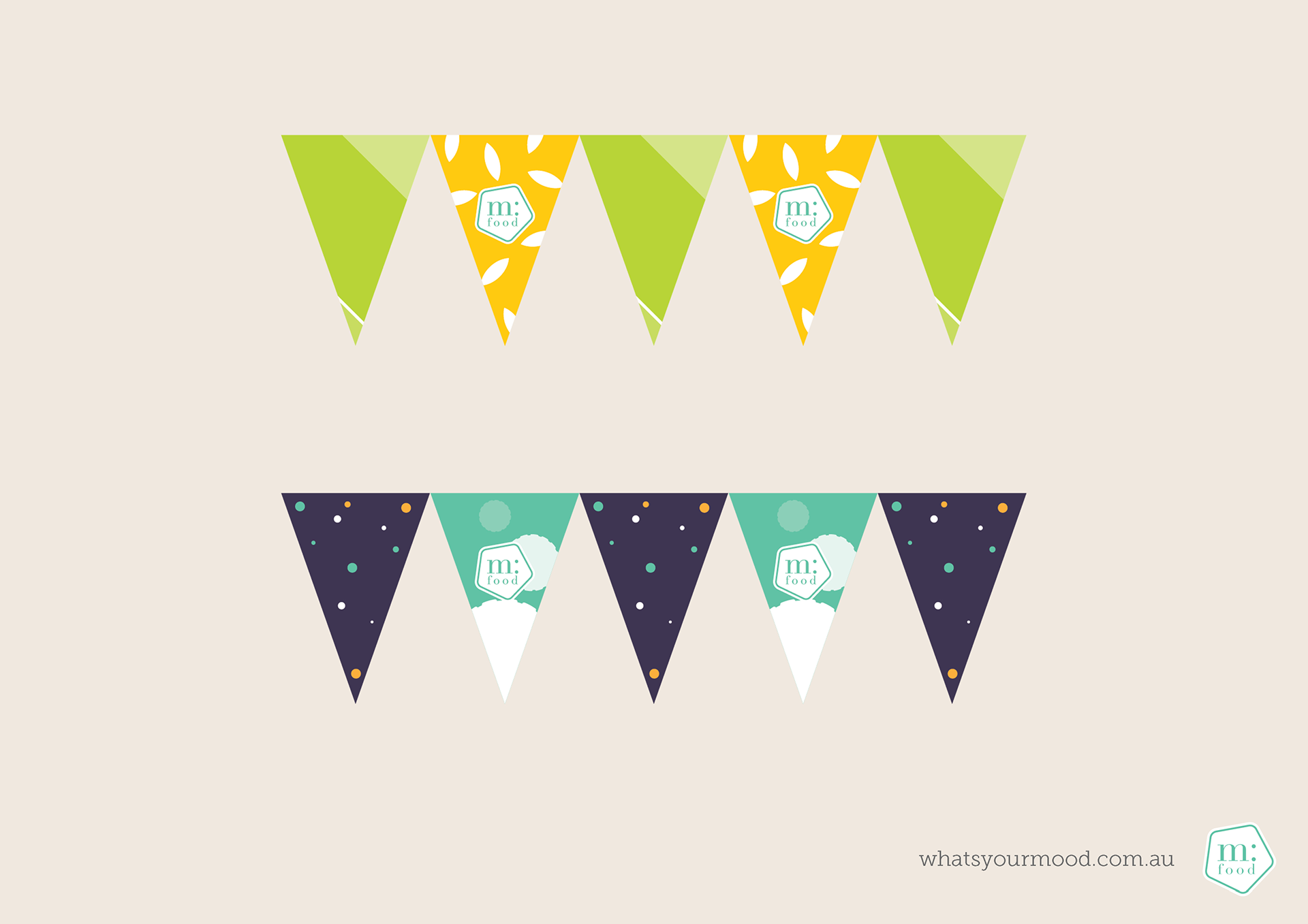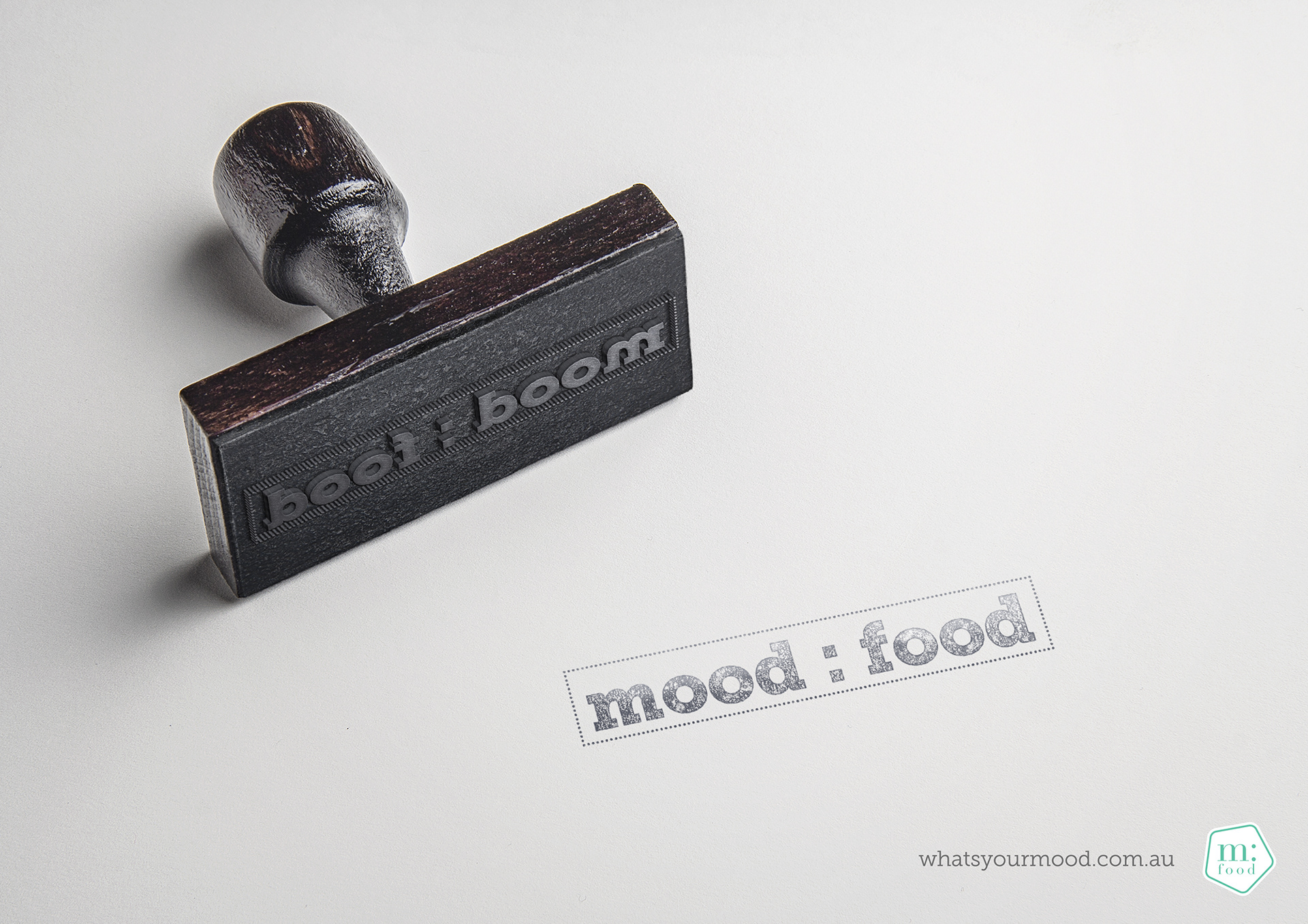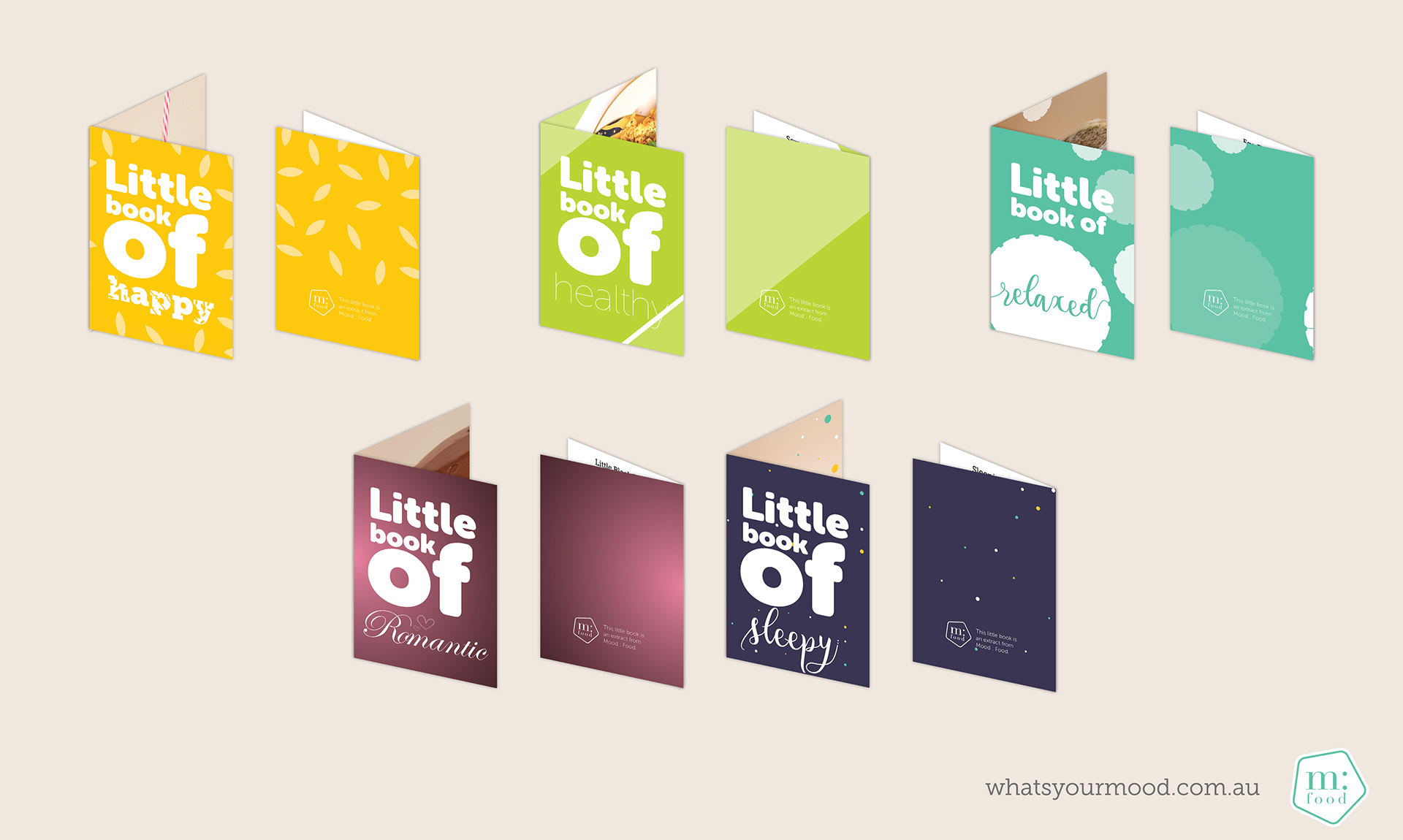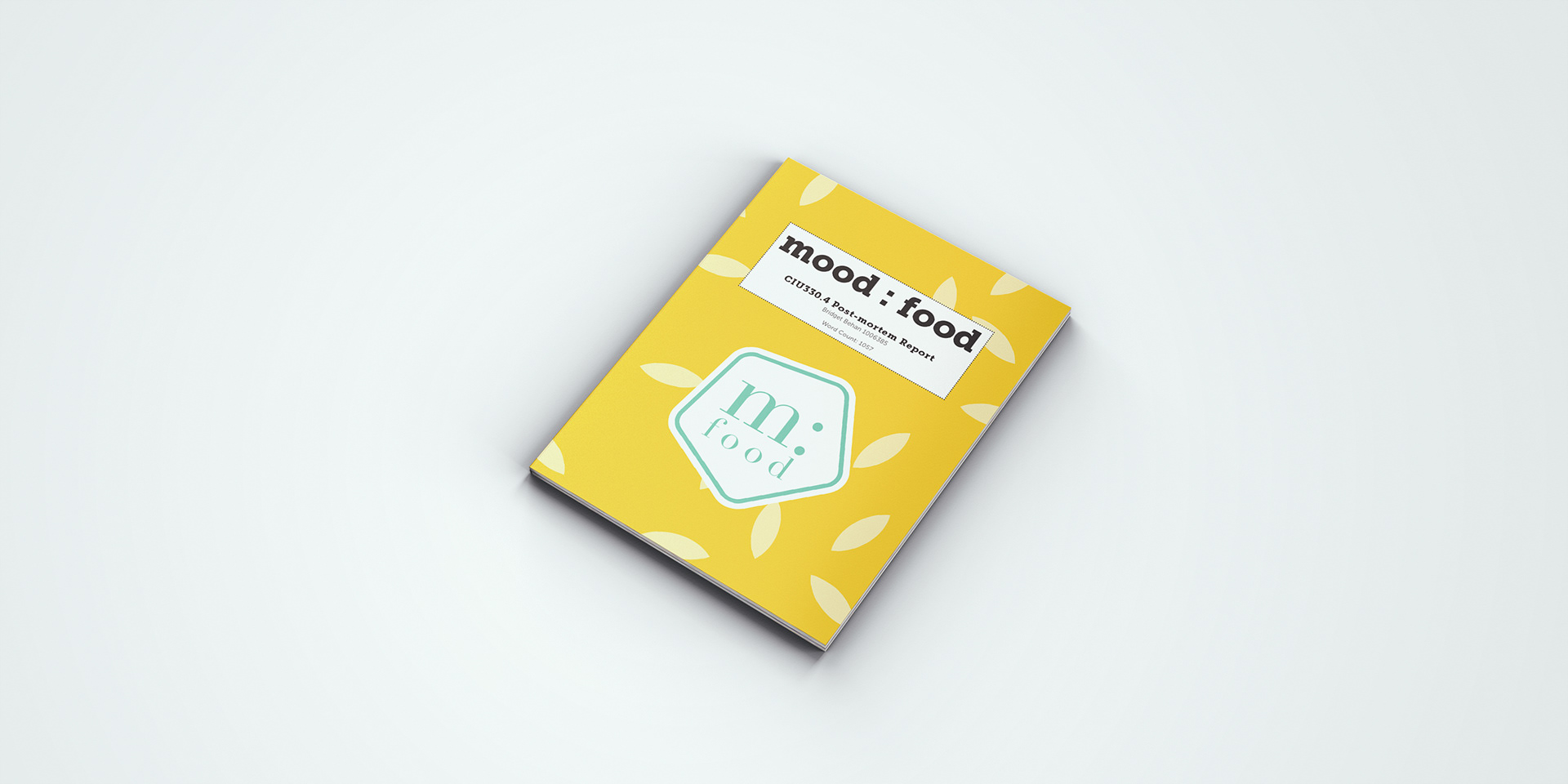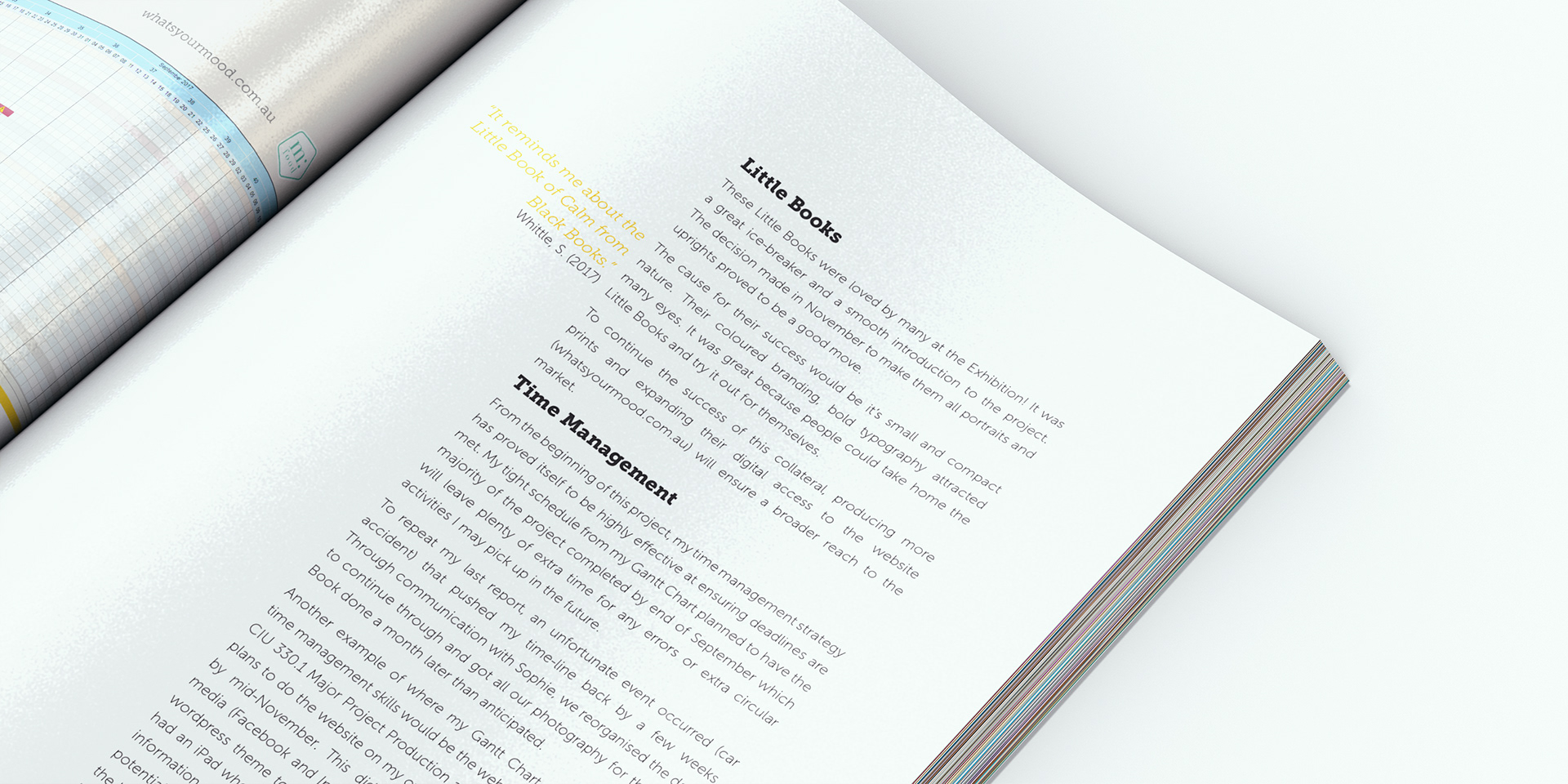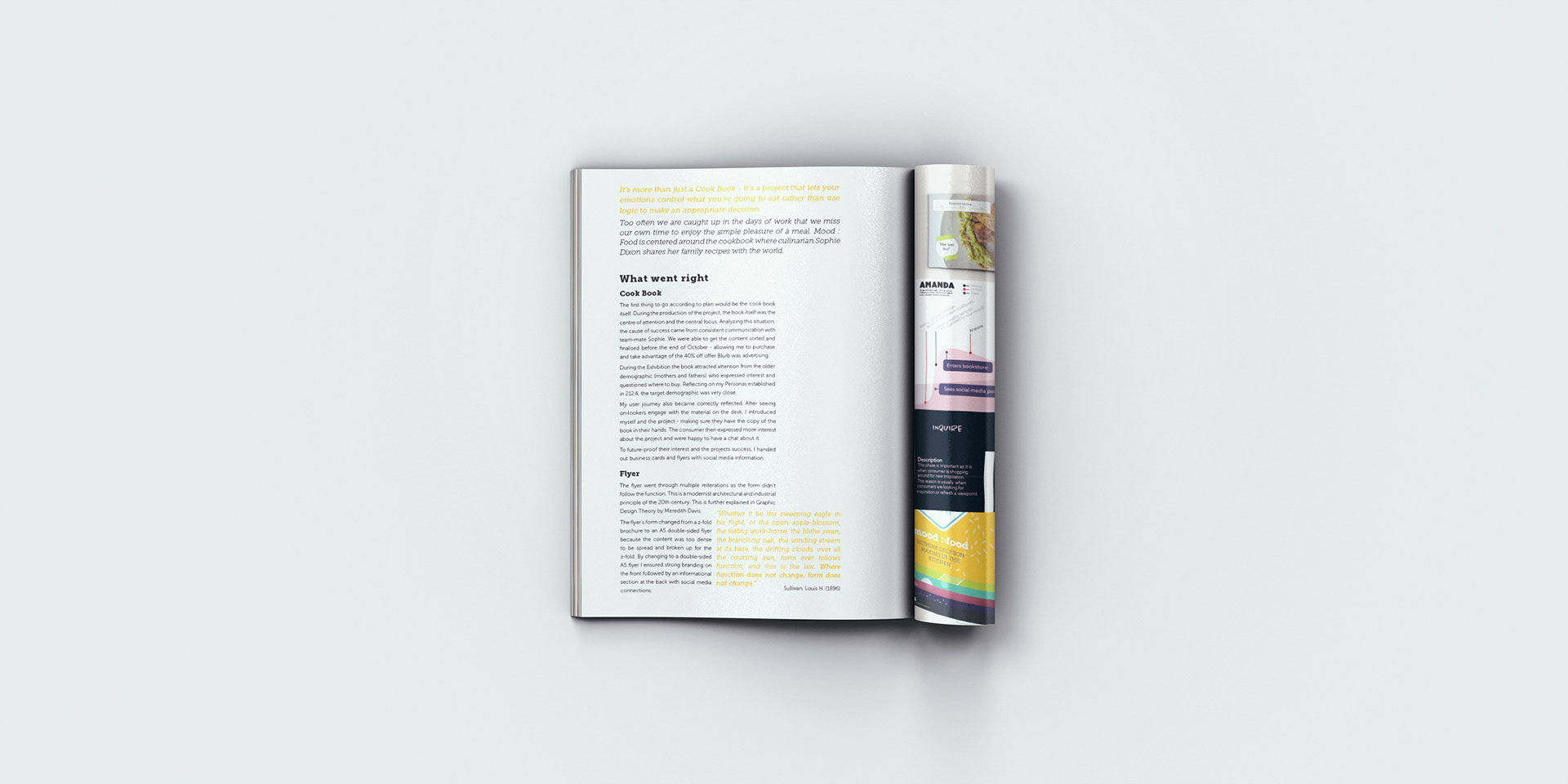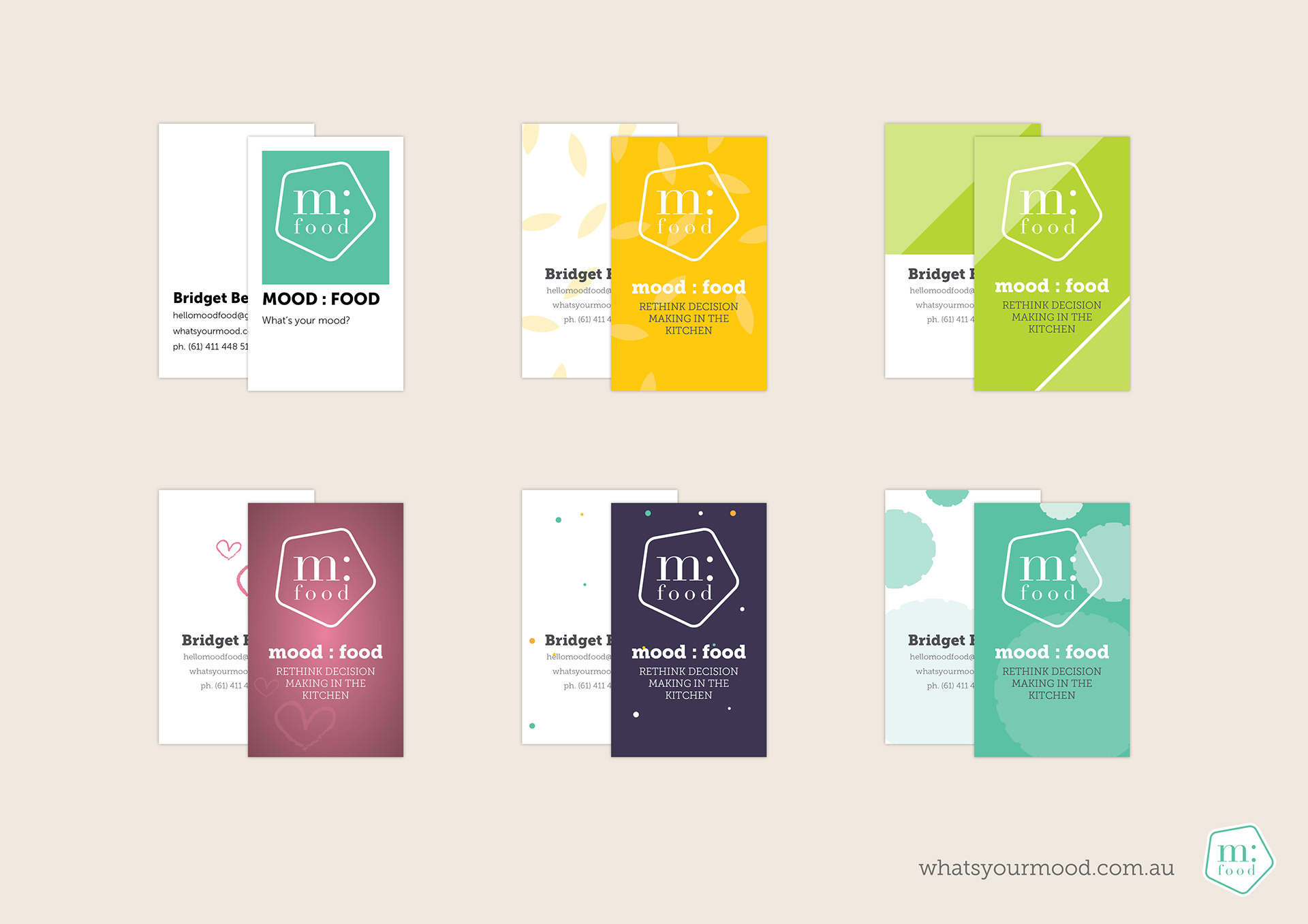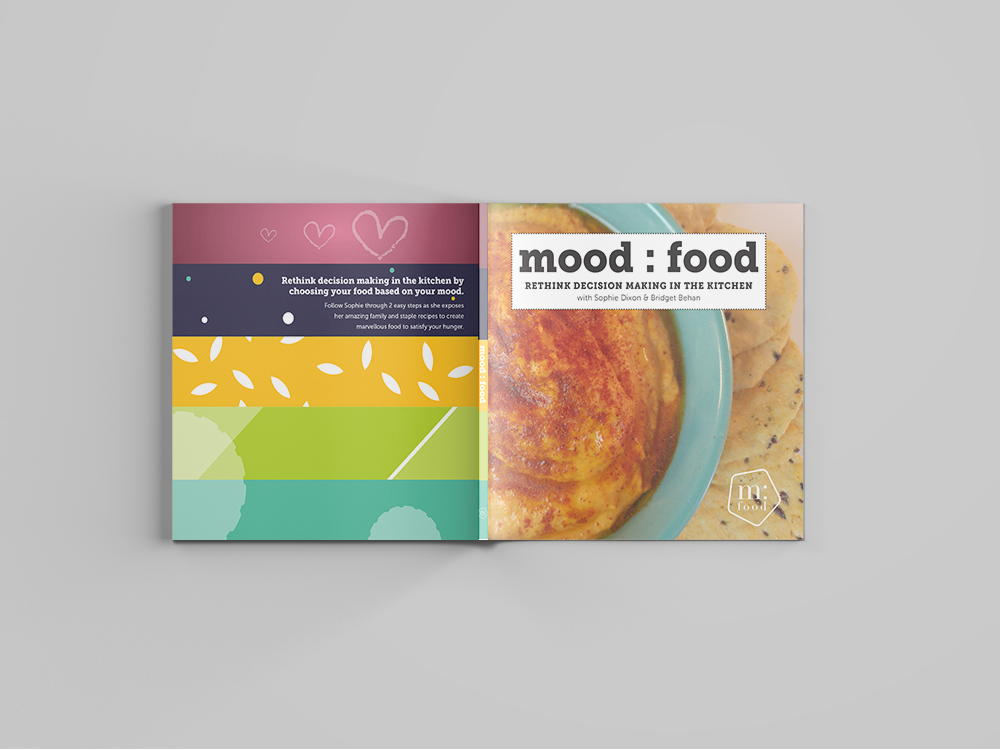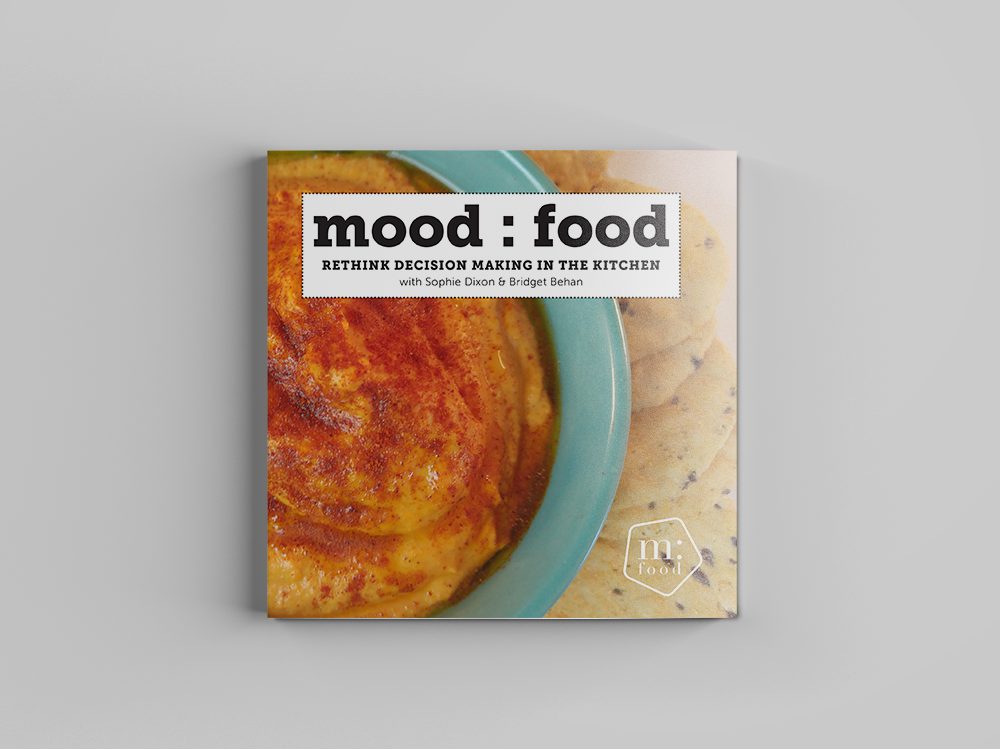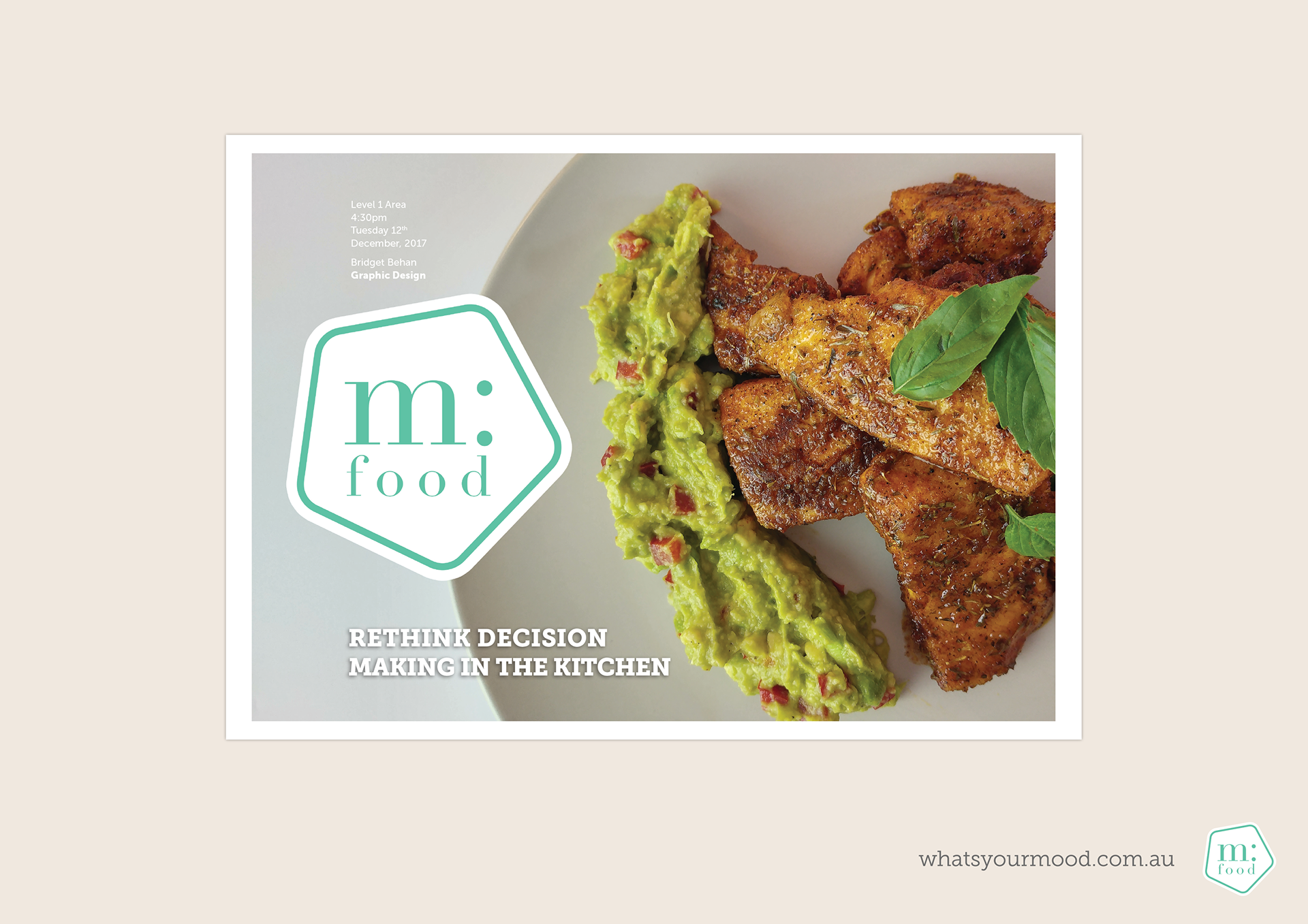 "I've loved Sophie's cooking and have wanted to make a cook book for her that contains her family recipes." 
The project starts with two types of cook books featuring over 25 recipes from Sophie's cooking adventures.
Additionally to the project, there is also five Little Books with their own unique mood styling. They feature a single recipe from each mood section.
BRIDGET BEHAN // The Graphic Designer
Bridget has put in many hours to bring Sophie's recipes to the public. From designing and sourcing publication of the book, to production and finalization of the website. Not to mention photographing and devouring Sophie's food with absolute delight. Bridget has worked hard across this project as it is part of her Major Work for her Bachelor of Design (Graphic Design).
SOPHIE DIXON // The Cooking Talent
Sophie has worked hard throughout the project to provide the best recipes and food that coincides with peoples moods. Constantly on the ball, multi-tasking with at least 3 meals being prepped in the kitchen while Bridget is behind the scenes taking photos of her amazing creations.