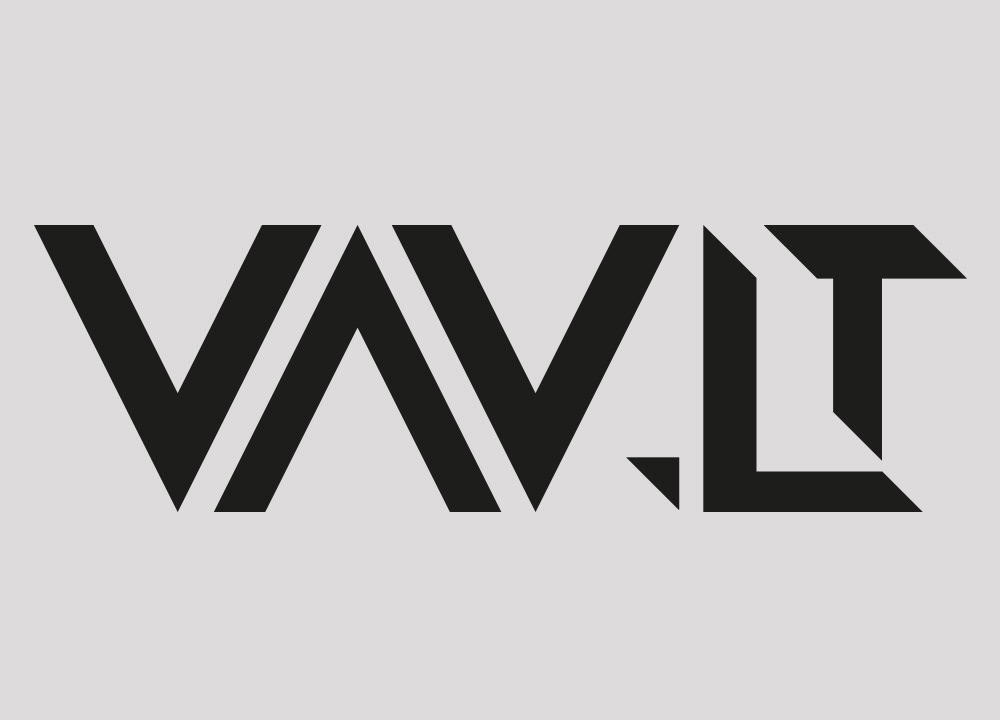 Where: SAE Creative Media Institute
Tools: Adobe Illustrator, Adobe Indesign
Purpose: Study current identity and find a way to refresh the masthead without damaging the identity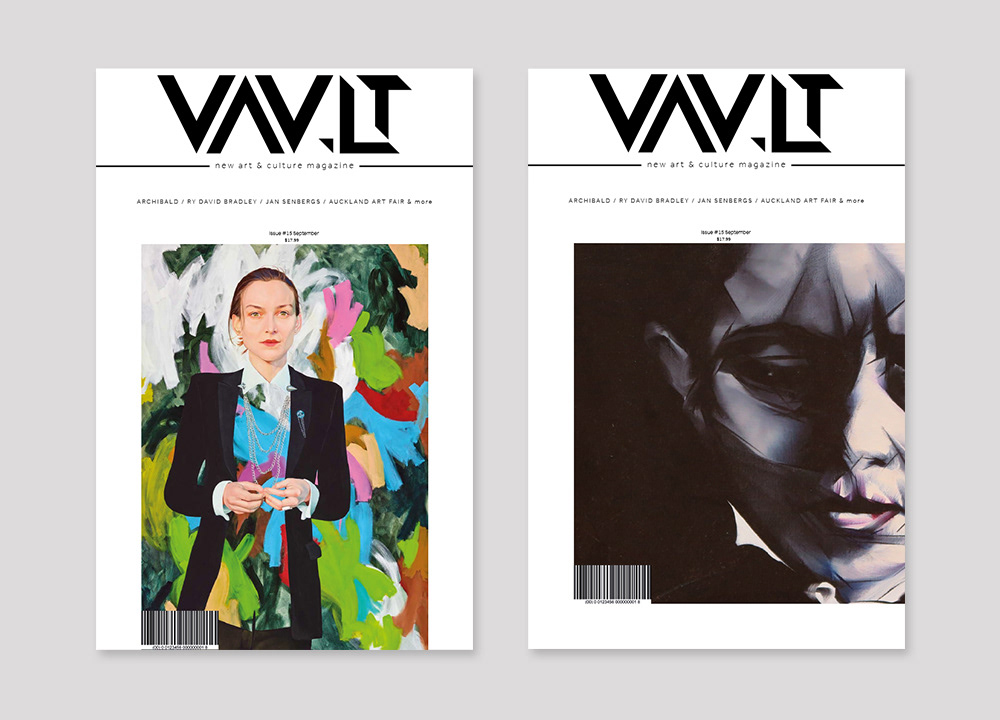 Research
Purpose
Vault is an Australian art magazine devoted to new arts and culture. The magazine seeks to inform its readers about all aspects of the visual art industry, "including parallel interest in fashion, architecture, food, writing and other outstanding forms of creative expression." (Vaultart, 2016). Vault can be known for it's over-large printed form, breaking from traditional size.
Scope
Vault features a consistent layout and typographic colour scheme with regular new featuring artwork allowing readers a new revitalising sense of growth and perspective. "Vault seeks to foster a new sense of appreciation, a desire to learn and explore, within a community of readers who are passionate about ideas in the arts and corresponding culture."
Audience
Professional, stylish and culturally concerned males & females 30 - 55 who have a love for art and culture and appreciation for beautifully designed objects. This well-established mature audience would have their own art careers established along with a growing family or even grown family, giving them independence and a chance to revisit their hobbies.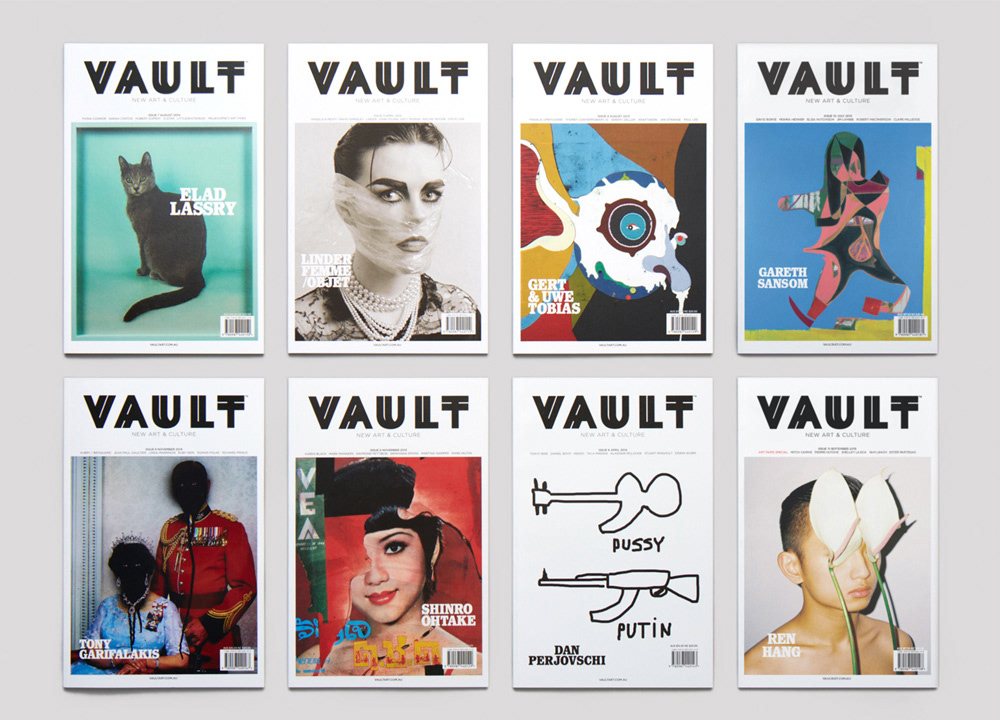 "White space is a luxury." (Maclean, 2016). A valid point brought up by my teacher. It's a huge magazine. It's unlike its current bold design, using clean light font called

Effra

, the look and feel of the magazine has been redesigned to its target demographic - professional, stylish and culturally concerned artists who have a love for art and culture, and an appreciation for beautifully designed objects. The font shouldn't deter the reader from the art within the book. They want the photos as the main focus and having their bold, heavy weighted current theme isn't helping at all in my own opinion.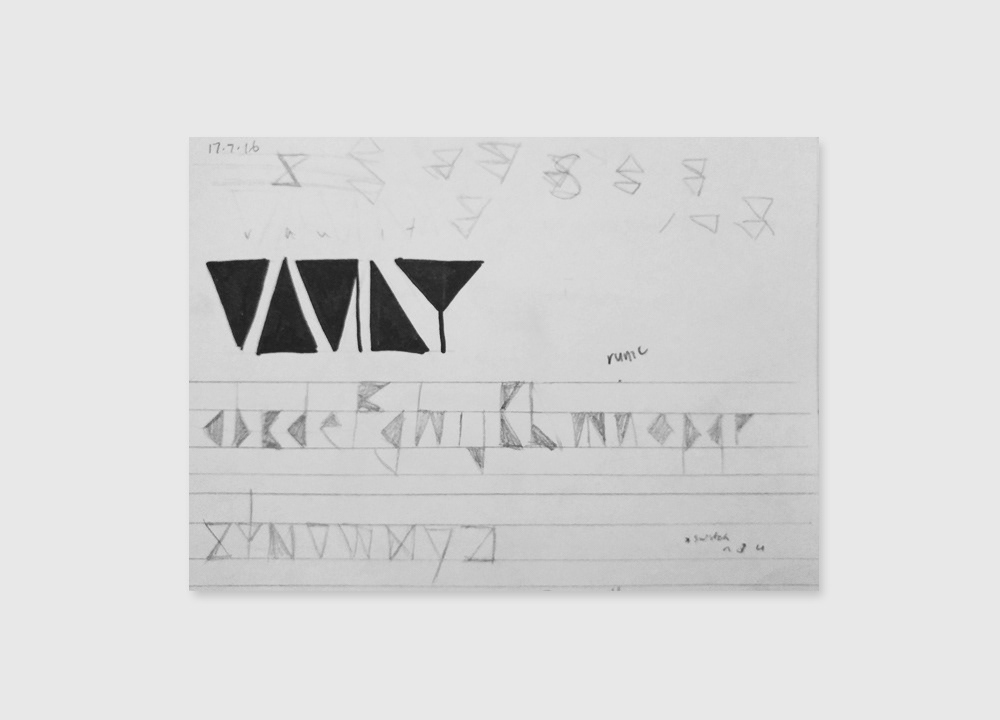 After reading and researching into the magazine I found it to be a very strong, bold statement. The larger size and bold use of type with black/white really made it stand out. So I asked what I could do to make it stronger. Triangles. Triangles are structurally stronger. I started sketching ideas, creating an entire font as I went. Piecing together what each letter could look like before I made any commitments. With my idea solid and planted, I moved to the computer.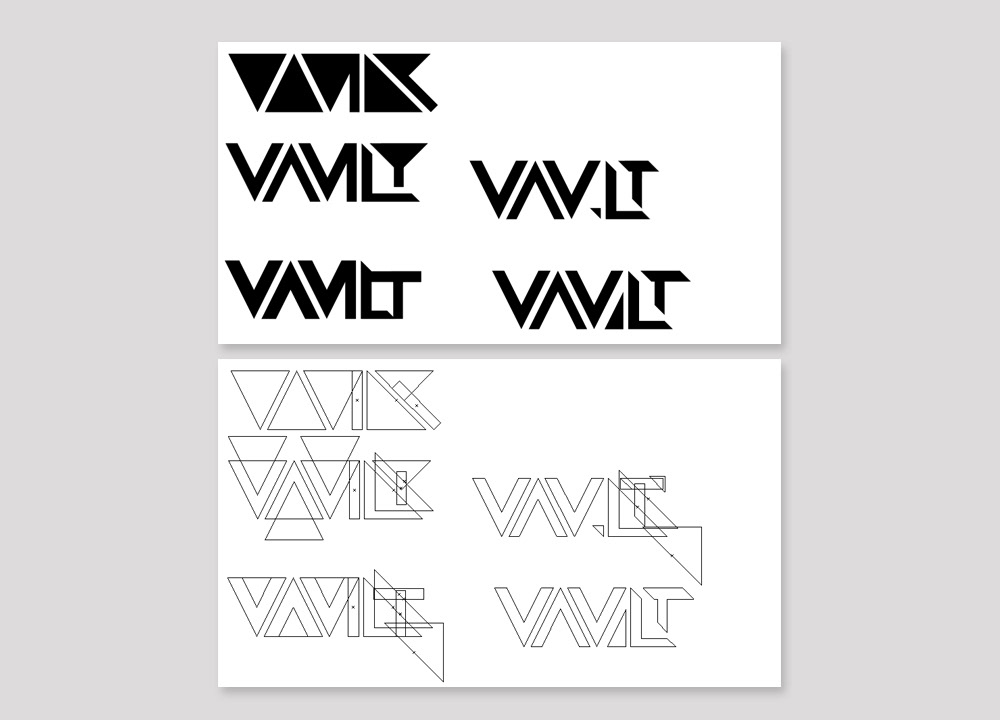 The top left image shows my first idea with a twist. I needed the vertical lines to be thick and bold. Like the angular triangles. However, it didn't look right, the "T" wasn't fitting. I needed to strip the fill and turn them (V, A, U, L) into "V"'s. This allowed me to create the vertical for the T. I wanted to keep the triangle idea, but still, wasn't right. Below that image you will see
more development of the "L" and "T". I had trouble finding a perfect solution. Top right was to assist me in a visual representation of each letter and how they sit. Below was a variation to add a stem for the "U" to be distinguished from the "V". I finally settled on a simple right angle.
After 6 months since making this, I have come so far in learning about my field of study (Graphic Design) that I've been able to reflect upon this and see how it can be improved, and the opportunities I've missed.
Pros:
White space, 2 different layout examples for portrait and landscape images
Cons:
Needs more breathing room around the masthead
Full black masthead is stark